An overnight stay in a double bed "suite" in a field costs $306, but you do get a drink on arrival, breakfast and the services of a "modern butler" ― typically a local farmer in rubber boots.
Welcome to the "zero star" hotel, a conceptual art project that lets guests bed down in the wide open spaces with unobstructed views of Switzerland's majestic landscape.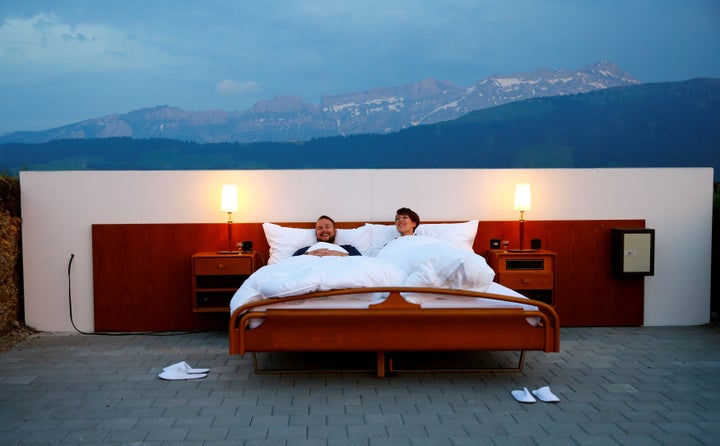 Created by twin brothers Frank and Patrik Riklin and partner Daniel Charbonnier, the project aims to explode traditional approaches to hospitality in the wealthy country known for its luxurious top-star mountain and lakeside resorts.
An outhouse bathroom is a three-minute walk away at a nearby Alpine hut that serves as a backup in case of bad weather, which wiped out 37 of the 60 available nights outdoors last year.
Previous versions of the installation have featured beds in a nuclear bunker and at an elevation of 5,250 feet in the mountainous Grisons region. This Swiss 'Hotel' Doesn't Even Have A Roof, But It Comes With A Butler | HuffPost